Bluestem Ecological Services is a sustainable company that builds, restores and maintains native ecosystems.  Our goal is to bring elements of the original Midwest landscape back to its natural state.  We develop partnerships based on a balance of people, the environment, and most of all economic value.
We can restore your wetlands, woodlands and prairie - as well as develop new environmental spaces conserving clean water, space for pollinators, environmental education and wellness. 
Our mission is to develop native ecosystems through sustainable land management partnerships that will last for generations.
The benefits of Native Restoration and Native Landscaping are that it's environmentally responsible, it's economically beneficial, it creates a better place for the people on the property, and it's better for our community.
A healthy environment is a diverse environment.

Jeff Sebert // Founder & President
Jeff Sebert is president and founder of Bluestem Ecological Services, a sustainable company that builds, restores and maintains native ecosystems. Jeff believes that native restoration and native landscaping are viable, proven approaches that promote healthier settings for nature, people and entire communities. He is passionate about bringing environmentally beneficial and economically responsible solutions to clients in greater Chicagoland area.
Bluestem is a partner company of Sebert Landscaping, a top 100 commercial landscape firm in the U.S. that Sebert launched in 1985 and has grown to nearly a $35-million company with five Chicago-area offices, a 75-acre nursery in Marengo, Ill., 350-plus employees and a 30,000 square-foot headquarters in Bartlett that is certified by the U.S. Green Building Council as LEED Gold. The company's garage which houses their propane-powered mowers and battery operated equipment, features solar panels. Sebert Landscaping is a product of Jeff's hard work and sustainable vision. Bluestem takes his ecological interests to the next level.
Jeff and his company have been recognized for success in sustainability. In 2011, the firm received an Entrepreneurial Excellence Award from the Daily Herald Business Ledger. Sebert Landscaping received a Sustainable Company Award from the National Association of Landscape Professionals (NALP); Lawn & Landscape magazine's Environmental Business Award for Most Innovative Use of Technology; and an Excellence in Landscape Award for Sustainable Construction from the Illinois Landscape Contractors Association. 
Jeff is inspired by nature and called to restore ecological balance and deliver a triple benefit of environmental responsibility, economic value and healthy space to clients. That's what Bluestem Ecological Services accomplishes with respect to nature and the people who live, work and play on the land.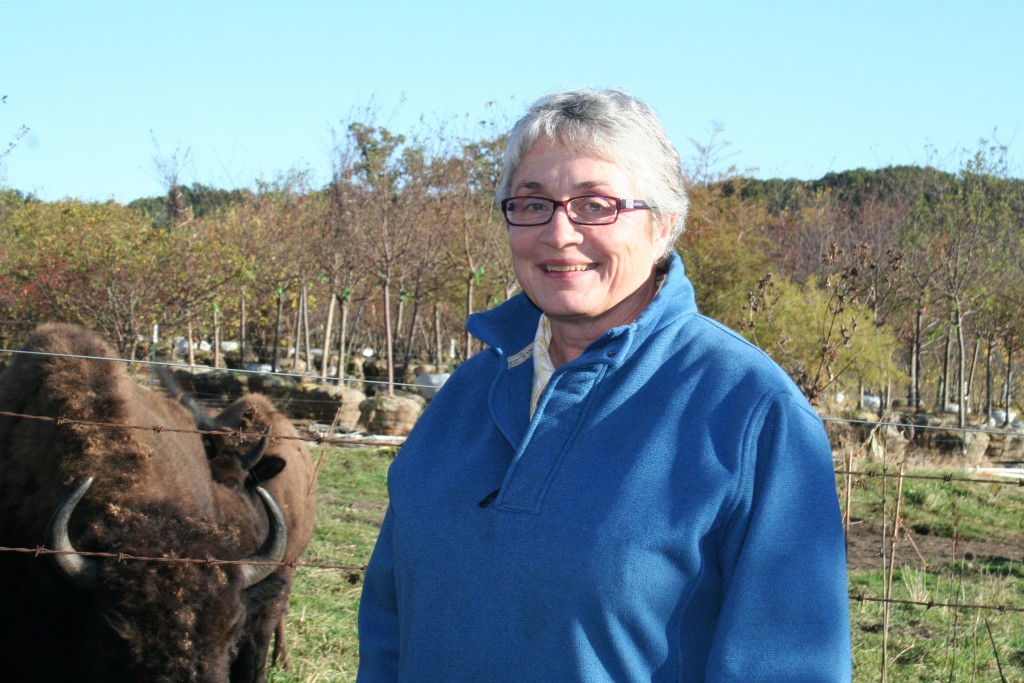 Jan Papa // General Manager
Jan has 30 years' experience in the green industry working for the Chicago Botanic Gardens, Estate Co-Manager and landscape operations as plant buyer purchasing native plants for large Chicago projects. Jan has experience working with General Contractors as well as Landscape Architects.
She has worked on native restoration projects with the Nature Conservancy for 10 years and is an active volunteer for restoration projects for the Ancient Oaks Foundation, Citizens for Conservation as well as served on the Lake Zurich Park Board. Jan has her Illinois Applicator Pesticide License and Chicago Wilderness Burn Training. Jan has a passion and understanding for sustainable landscapes using native plants and for our Midwest native landscapes.
She has 16 years working in the landscape industry, and worked on projects with native elements such as 31st Street Harbor (Chicago Park District), Tetra Pak (woodland restoration), Makray Memorial Golf Club (prairie and wetland installation) and Navistar (detention wetland installation).
- 8 years working for Chicago Botanic Gardens
- 24 years as Co- Estate Manager
- 3 years on Lake Zurich Park District Board
- 10 years as Site Steward for the Field Prairie Grove Restoration – 30 Acre Nature Conservancy site (Woodland, Savanna and Prairie).
- Woodland Restoration with the Ancient Oaks Foundation
- Oak Ridge Conservation Group since 2006
- Illinois Applicator Pesticide License
- Chicago Wilderness Burn Certificate
Jodi Legieza // Sales & Marketing
Jodi has 25 years experience in the green industry, from traditional landscaping and arboriculture to native restoration. She is a Certified Horticulturist, Certified Landscape Designer, and was a Certified Arborist. She has worked and consulted with land developers, builders and property management companies, private estates, city parks and villages, providing effective ecological solutions for long-term sustainability. Jodi is passionate about our environment and is active in educating the public on the benefits of the native landscape.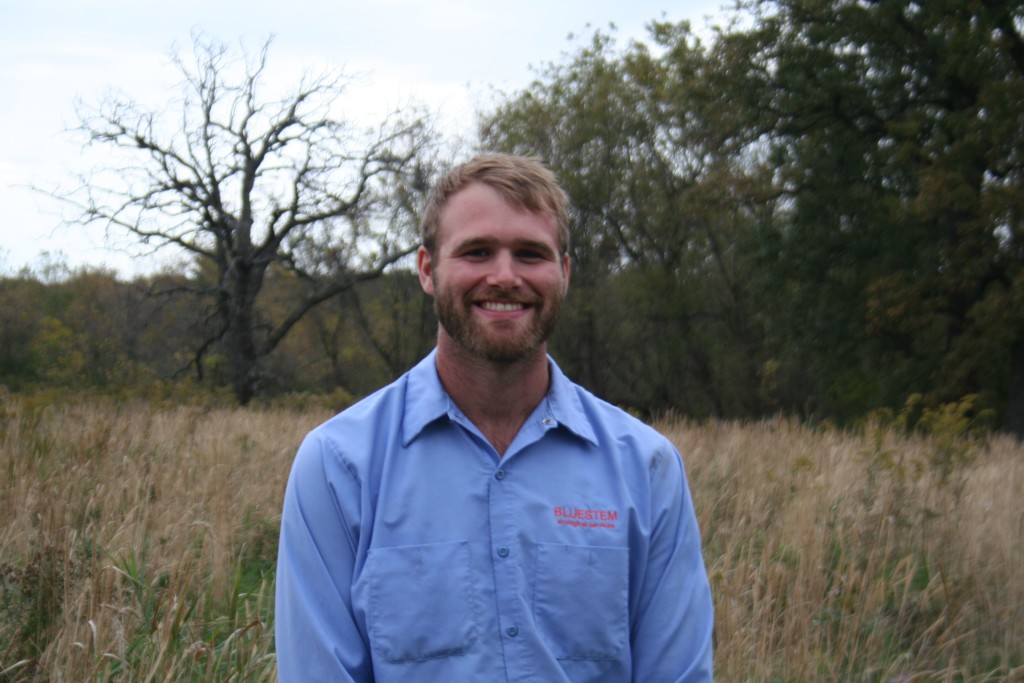 Eric Sebert // Field Supervisor
- Graduate from University of Minnesota with a degree in Environmental Science, specializing in Ecology. (December 2015)
- Semester abroad in New Zealand (Spring of 2015)
Studied Ecology and Resource Management
Learned about New Zealand's techniques of Ecological Management that can be applied
- 5 years of landscaping and nursery experience working for both Grace Nursery and Sebert Landscaping
Tree/Shrub care and Landscape operations
Equipment knowledge (Tractors, Mowers, Small equipment)
- Internship at FermiLab in Batavia, IL doing ecological restoration work under their head ecologist
- Plant I.D
- Invasive Management
- Plant/Animal Surveys and FQA
-Certifications
S130/S190 - Burn Training 
Pesticide Operator License  
Aquatic Pesticide Applicator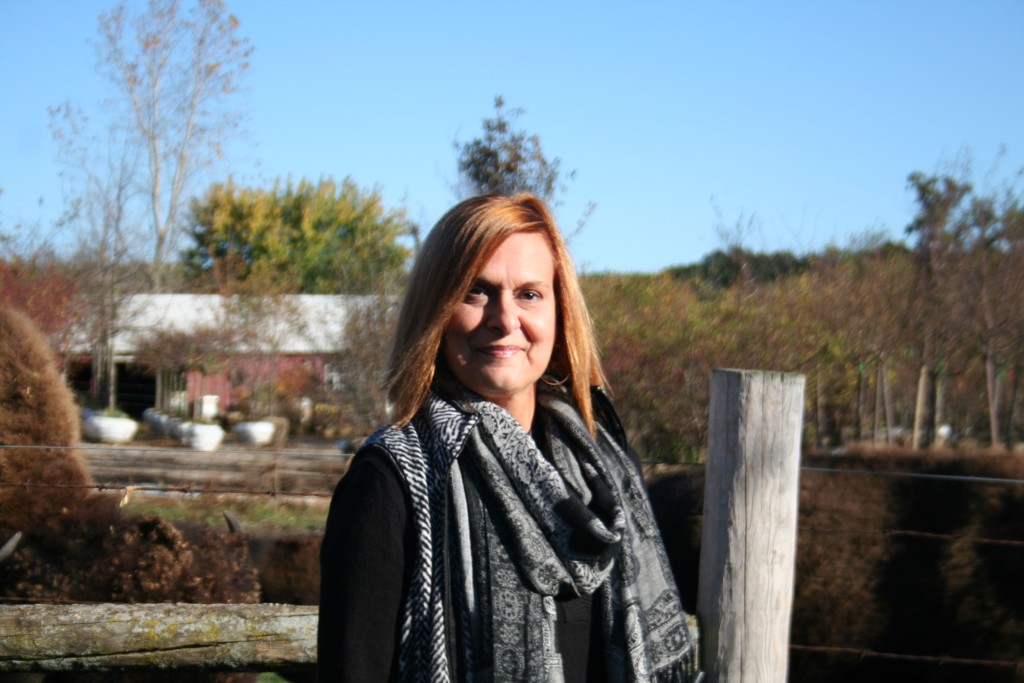 Deidre Joynt // Client Relations
Deidre has 20 years of experience, in client relations, within the green industry. She manages our inside sales, identifying the needs of our clients and providing them with exemplary customer service. Her extensive knowledge and expertise provides our team with a wealth of support and commitment that allows us to exceed the expectations of each of our clients.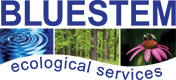 Are YOU interested in joining the Bluestem Team???
We are looking to hire a full time Restoration Technician.
Position: Restoration Technician  
Salary: DOE
Duties and Responsibilities:  Restoration technicians will be conducting invasive species control (mechanical and chemical) and will be required to obtain there Illinois Herbicide Applicators License.  Bluestem crew members will be working at locations such as forest preserves, park districts, new developments, HOA's, Commercial, wetland mitigation sites, sustainable design developments, etc.  Technicians will be will work in communities such as prairies, wetlands, sedge meadows, woodlands and naturalized basins.  Other responsibilities may include wetland plant installation, tree and shrub installation, select tree removal, and erosion control blanket installation. 
Candidates should have some knowledge of local flora, a strong work ethic, function well as both team and individual work assignments and operate small power tools (tractors, RTV, skid steer a plus).   Other misc. duties will be equipment care, some data entry and record keeping. 
Technicians will be scheduled to work in the Chicagoland area and Southeastern Wisconsin. 
Qualifications:
1) 1 to 2 years' experience preferred in biology, botany, ecology (understanding of landscape construction applications helpful).
2) Valid Driver's License with a good drivers record (Drug testing is required if driving a company vehicle).
3) Must have the physical ability to work long hours in the outdoors in inclement conditions (rain, heat, mosquitoes, bees and wetland conditions).
Email resume to Jan Papa - jan@bluestemeco.com